Jonathan Bell
Get The Most Out of Your Law Firm's Investment in a Marketing Consultant
Getting the most out of your law firm's marketing efforts may seem impossible without an expert consultant. But with the right guidance, a law firm marketing consultant can help you unlock your firm's true potential and achieve results never thought possible. Let us show you how!






Identify Your Marketing Objectives.
Before enlisting the services of a law firm marketing consultant, it is important to identify your desired outcomes and goals. Whether contemplating an online or offline plan, make sure you have defined objectives in mind. Define things like ROI targets, levels of engagement on social media channels and key performance indicators for your campaigns. This helps ensure that decisions made during the duration of your contract are actually achieving measurable results for your business.
Create a Budget for Your Consultancy Relationship.
Before you dive into an ongoing relationship with your law firm marketing consultant, it is important to clearly define the budget. Will the consultant stay within your specified spending limits? Are there additional fees for consideration such as paid media or tactics outside the scope of your agreement? Establishing a strong understanding of expectations and costs up-front will help ensure that everyone is on the same page before any work begins.
Create Goals and Hold Yourself Accountable.
As with any investment in your law firm's marketing, setting and tracking achievable goals is vital to success. Establish reporting guidelines with your consultant so you can measure the effectiveness of their work based on agreed-upon objectives. Regularly review progress and determine if revisions are necessary. The key is to hold yourself accountable as a partner in the journey and ensure that your budget is being utilized efficiently and effectively.
Evaluate Your Progress on a Regular Basis.
Evaluating progress is an important part of any marketing consultant-client relationship, and is key to understanding the success (or lack thereof) of the overall approach. Establish deadlines for reports that provide a comprehensive review of your current position on metrics such as website traffic, qualified leads, and customer acquisition cost. These reviews not only give you tangible results to measure against benchmarks set at the beginning of your relationship but also provide opportunities for adjustments in strategy as needed.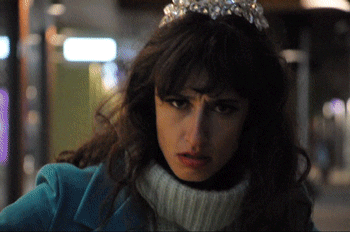 Set Expectations on Return on Investment (ROI).
Once you've identified the marketing metrics that help track progress toward your goals, make sure to set expectations for how quickly you should see a return on your investment in working with a marketing consultant. For example, if your goal is to double qualified leads by the end of six months, make sure to build in a timeline with clear milestones that both parties agree upon. This will ensure the consultant stays on track and leverages tactics that meet the needs of your law firm while promoting growth.